hiring.
programmers
wanted.
We are looking for programmers willing to participate on interesting software development projects. Positions for ASP.NET programmers, Web designers and Mobile application developers are opened
Read More
What Might Interest You

External Links
IT/IS Solutions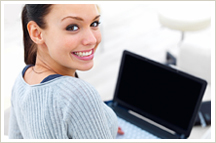 IT/IS Solutions for Your Business
ProPivot helps organizations to gain a competitive edge by developing sophisticated tools for control and streamlining of the business processes. We focus on computer data processing and Business Intelligence. Our solutions are based on advanced technology in combination with the web as a communication medium that brings more transparency, better accessibility and scalability into an organization's decision-making and business processes.
Learn More
Popular Information
Business Intelligence
Well designed reports, analytics tools and quality data forms a great decision making system
Software Development
Recent technologies provide possibilities for Rapid Application Development
Application Maintenance
User-friendly incident management system helps to increase your effectiveness and productivity
More Info
Reporting Showcase
Login Name: guest Password: guest